The northernmost freshwater fish on earth, Arctic char is delicately flavoured, with a rich, flaky texture and beautiful pink color. It's a delicious and extremely versatile fish that holds flavours beautifully.

ONE OF THE
HEALTHIEST ON THE PLANET
Arctic char is packed with EPA and DHA, the most beneficial Omega-3 EPA fatty acids, and high in protein. Raised in some of the most pristine waters in the world, offering chefs, restaurants and stores a healthy, compelling alternative to salmon.
VERSATILE
A delicious and extremely versatile fish that holds flavour beautifully when grilled, steamed, sautéed, smoked, baked or poached.
PERFECT SIZE
With an average whole round weight of around 1.5 kgs / 3 lbs, Arctic char is perfect for whole fish plating. It is a popular choice at premium restaurants and high-end retailers, providing an impressive presentation for even the most sophisticated seafood lovers.
RESPONSIBLY RAISED
From egg to harvest, our land-based aquaculture system and methods enable us to raise fish consistently and dependably. Our fish are raised without chemicals or hormones and are fed high quality, sustainable diets that consistently contribute to achieving a Food Conversion Ratio (FCR) below 1.15.
Iceland is known for producing the best Arctic char. And – by dedicating ourselves solely to raising this single extraordinary fish in this single magical location – we at Matorka are proud to supply the best tasting, healthiest Arctic char in Iceland, and the world.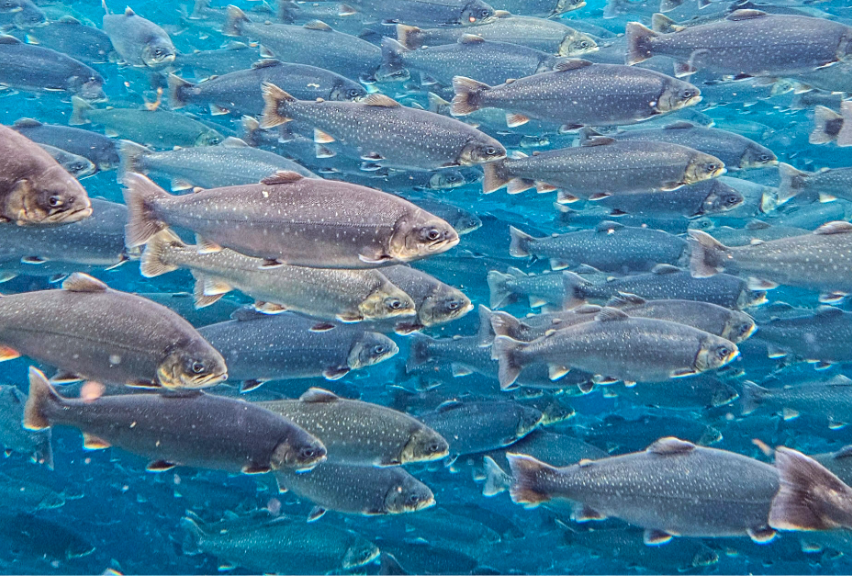 ANIMAL WELFARE
Promoting, supporting, and optimising the welfare of our fish is the fundamental principle that drives how we manage production. Fish health and welfare, top quality nutrition, optimal environment, and the overall comfort of our fish are of utmost importance. These priorities are at the heart of Matorka's ethical animal care practices.